The rise of micro-influencers in fashion – what are they and  how can you become one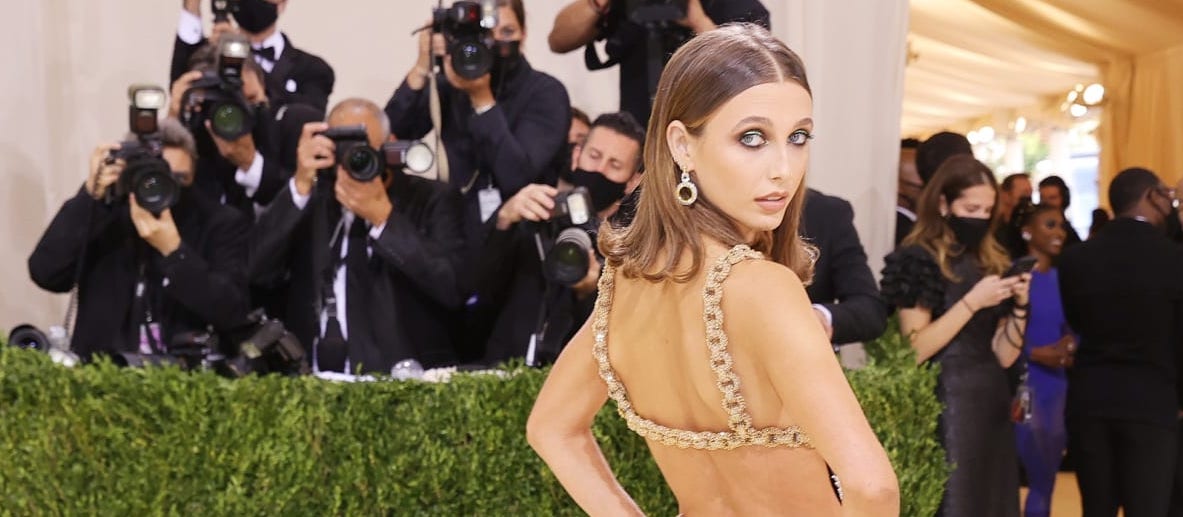 February 8, 2022
0 Comments
By Shaunamay Martin Bohan
The "Influecer" has become a dream job for thousands across the globe. Who wouldn't love to receive PR packages full of goodies in return for an instagram post? However, this career choice has all been based on luck; until now. Micro-influencers are on the rise and now anyone can avail of the perks of influencer living with a bit of hard work.
What is a micro-influencer?
Micro-influencers are social media users who have a following account between 1000 and 100,000 followers/subscribers. They are usually known for a particular style or area of interest and have a noticeably high level of engagement with their followers due to a high level of trust between followers and influencers. Businesses provide micro-influencers with discounts, freebies or payment in return for promotion on their page or through Instagram stories. These can often include smaller, national business, rather than multinational corporations due to the lower cost of micro-influencers in comparison to macro-influencers likening the Kardashians and Addison Raes of the internet.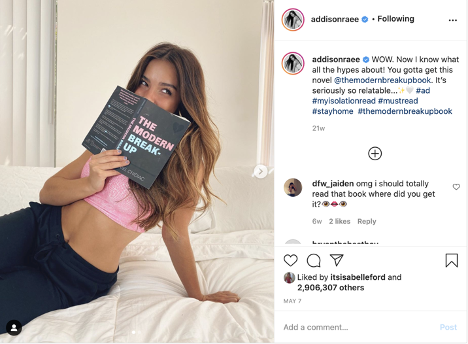 Why do companies use micro influencers ?
Some companies that use micro influencers include the likes of big brands such as Glossier and BooHoo. The micro influencer has many benefits for small businesses and corporate companies alike, notably …
1.Their relationship with their audience:
Micro influencers generally have a much closer relationship with their audience/followers than your average influencer. This includes story engagements, one-to-one DMs, comments and shares. Authenticity is one of the main characteristics many influencers lose as their following grows, therefore it has become an immensely highly valued asset in the influencer landscape, which gives micro-influencers an edge on their larger counterparts. Followers are more likely to trust someone like them, rather than a millionaire influencer whose lifestyle is drastically different to their own. An intoxicating mix of aspiration and attainability has led to the rise of the micro-influencer.
2.They have a niche:
Micro Influencers often have a niche interest or style that they are known for and that their followers understand and enjoy. For example, a Youtuber who does 'alternative' fashion hauls may have a large goth following, therefore they are ideal for a sponsorship deal with a goth/grunge clothing company. Micro-influencers allow businesses to advertise directly to their target audience without the excessive price tag.
3. Availability:
Finally, micro-influencers are widely available to advertisers. On top of having a more niche, target audience, collaborations with small creators or influencers are much less financially straining on small businesses, unlike regular celebrities or macro-influencers such as the likes of the Kardashians who charge tens of thousands for a single Instagram post.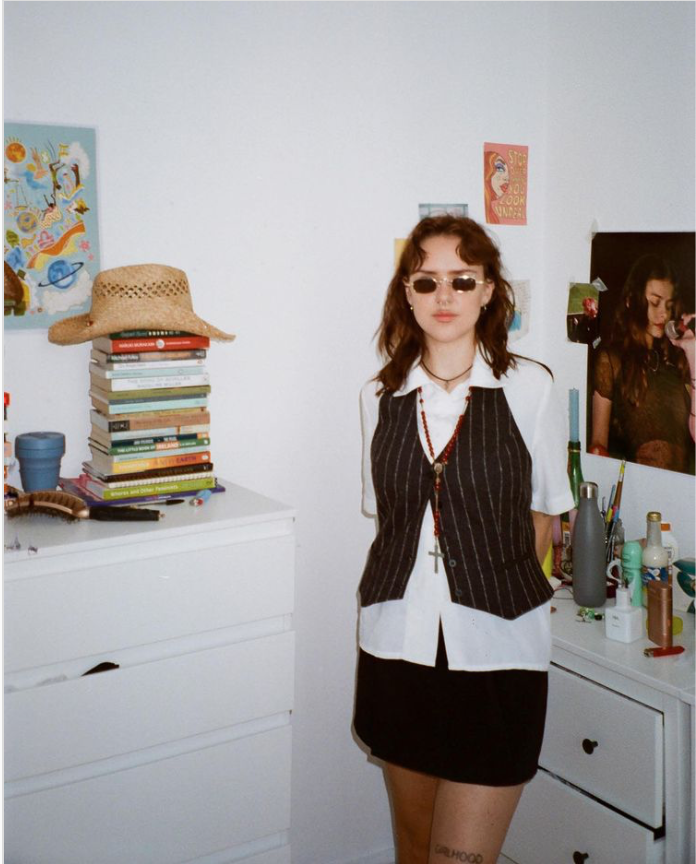 How can you become a micro-influencer?
Find your niche
Figure out what is different about you. Embrace your uniqueness and play to your strengths. If you love sustainability, focus your socials towards creating sustainable fashion content, sharing your ideas, knowledge and outfits. If you love sneakers, focus your content on reviewing new drops or styling you new kicks.
Create engagement
The most essential aspect of becoming a micro-influencer is engagement. Don't buy your followers, as even if you have a higher follower amount, 'fake followers' are usually ghost followers and soon a quick trick to success will just lead you to low engagement. To increase your engagement, spread out to multiple social media instead of confining yourself to one platform. Instagram, Facebook and Tiktok will be your best friends. Additionally, take advantage of Instagram stories; create a conversation with your followers by posting polls or questions boxes on your stories. Adding questions to your bios can also create comment engagement. Keep up to date with your dms to create connections with your followers to create an audience that trusts your opinion and will last the test of time.
Up your social media game
Make sure you're posting consistently on social media. Find inspiration in other social media influencer posts or on the ever growing Pinterest. Find a theme and stick to it to create an aesthetically pleasing page that brands will be proud to work with. If you plan to use Tiktok, keep up to date with trending sounds and hashtags to get your content on the For-You-Page and show possible collaborators that you have an audience.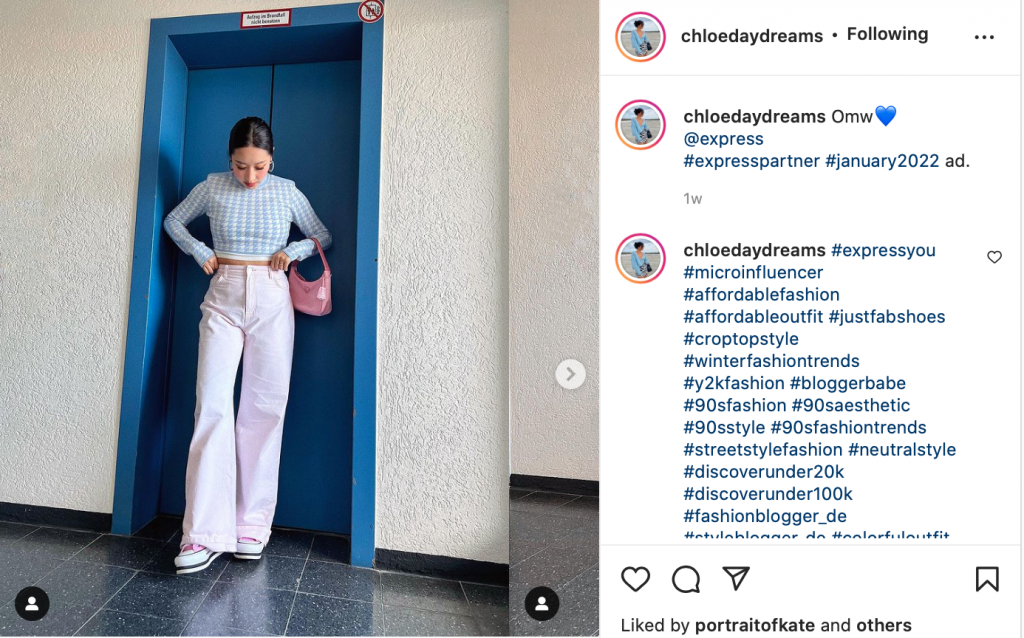 Contact a business
Doing free promotion beforehand can help your success in getting to work with your favourite brands and stores. Make sure to tag brand and business accounts in your Instagram stories or posts next time you do a clothing haul you love. Contact businesses through DM (Direct Message) or through their sponsorship pages on their website with a media pack including all your analytics which you can find in your Instagram settings. Start with smaller businesses and work your way up to retain your authenticity. Make a deal they'll want to agree with, for example asking for free samples in return for promotion on your account or getting involved in a giveaway with your followers – promotion for you and promotion for them = a win-win situation!
Join an agency
Many talent agencies who working with online talent, i.e. creators and influencers, will do the hard work of getting sponsorships for you.These platforms allow brands to easily scout and choose influencers to support their marketing.There are plenty of platforms to choose from such as Tribegroup, Heepsy and Fourstarzz Media.
Micro Influencing is the perfect side hustle for the broke college student who is obsessed with social media. It's so easy to fit into your schedule so what are you waiting for? It may be a slow start but this career choice is all about persistence and consistency. Start your micro influencing journey today!