by Orlaith Onoh
It's the 23rd of January, another casual Sunday morning. You switch on your phone, scroll through Instagram, twitter and the news and find out that one of the world's biggest fashion innovators has sadly passed away. Thierry Mugler, one of France's biggest fashion rebels. Mugler lived a very interesting life. He contributed to changing the 1960's conservative outlook on clothing. In fact, his designs were daring, unreserved, majorly Avant – Garde and promiscuous. Skin-tight-see through dresses, mesh, cut-outs, inter-galactic. Mugler was out of this world. He was unafraid.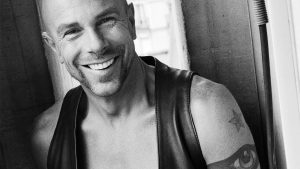 Manfred Thierry Mugler  
Manfred Thierry Mugler founded his fashion house in the 70's and quickly found fame for breaking boundaries. His early work was inspired of his time as a dancer with the Ballet du Rhin. His clothes were theatrical, bold, and futuristic and often had a bdsm flare to them. He was enthralled by the idea of exaggeration. Mugler founded a genre that was built on the principles of hyper femineity. His popularity can be attributed to the success of his runway shows that constantly sold out. In 1984 6000 people bought tickets to see Mugler's dramatic and flamboyant runway show in Zenith.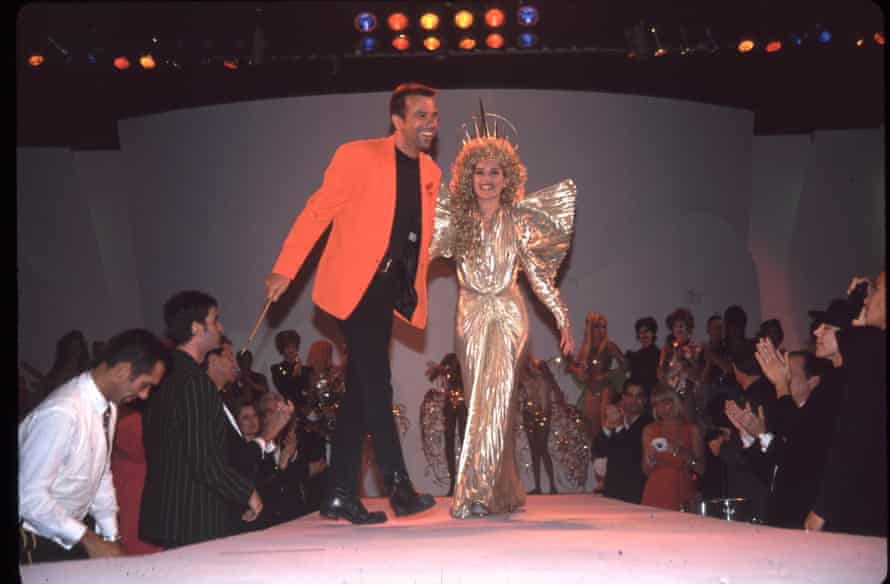 The 90's was the height of Mugler's career. Celebrities only wanted to wear his clothes. He was in vogue and the demand for this creativeness skyrocketed. Singer – George Michael's music video for 'Too Funky' featured models wearing only Mugler. It was essentially a Mugler AD campaign. Mugler's designs were quickly selling out in stores. Mugler worked with the best of the best. Diana Ross, Cindy Crawford, and Demi Moore are just some examples of the clientele that he designed for.
Mugler didn't just focus on clothes, but he also had an interest in creating perfumes that mirrored his designs and that were reminiscent of his daring nature. Angel was a force to be reckoned with and for the longest time became one of the major fragrances to ever grace the market. Despite, Mugler's rapid and well-earned success, he had become exhausted with fashion and decided to retire in 2002 just after Clarins purchased a controlling stake in his brand.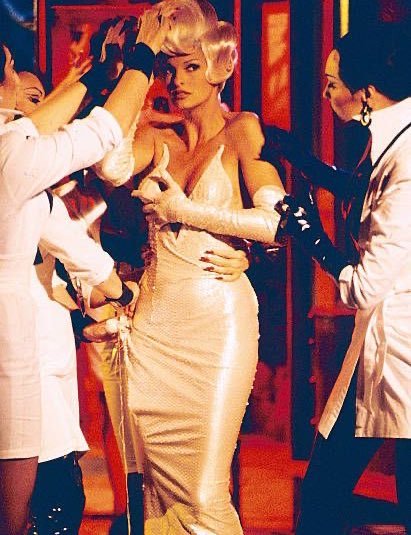 Mugler took time off fashion and so did his ready to wear brand. He continued to contribute artistically. In 2003 he was the creator of the Cirque du Soleil show, Zumanity. During the 00's celebrities like Beyonce and Lady Gaga tapped into Mugler's archive and wore some of his outfits. Beyonce hired Mugler as creative designer for her world tour. In recent years, Mugler's designs were once again shown off on the red carpet – with Cardi B's abstract gown in Grammy's and Kim Kardashian's famous Met Gala wet-look. Mugler returned to fashion. Mugler's return to fashion was a magnificent one. His new look and ideas were celebrated worldwide. Casey Cadwallader's (the creative director for Mugler) new direction for the brand recalls the very principles that Manfred first sought out to discover. The tights, see through tops and catsuits that were modelled on Hunter Schafer and Bella Hadid have found a way to revive Mugler's brand and aesthetic. Before he passed Mugler was back on his way of establishing the legacy that he founded in the 70's. He was daring, adventurous and unafraid to cross the line and push boundaries.