The French Girl Aesthetic, Explained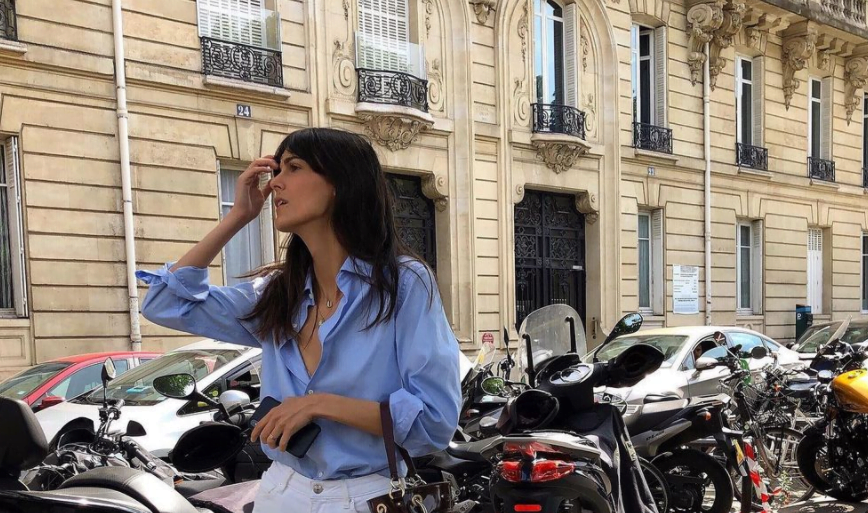 February 26, 2022
0 Comments
– by Jane O Toole
Coco Chanel said that simplicity is the keynote of all true elegance. There's something about the Messy French Girl Style that makes us all aspire to in some way. When we think of French fashion and lifestyle, words like 'effortless, 'messy,' 'casual,' and 'chic' spring to mind. French style isn't about following the latest fashion trends. It's not about wearing bright colours and high-end designer clothing. It's all about striking a balance between classic and trendy pieces; between dressed up and casual; and above all, being effortlessly cool.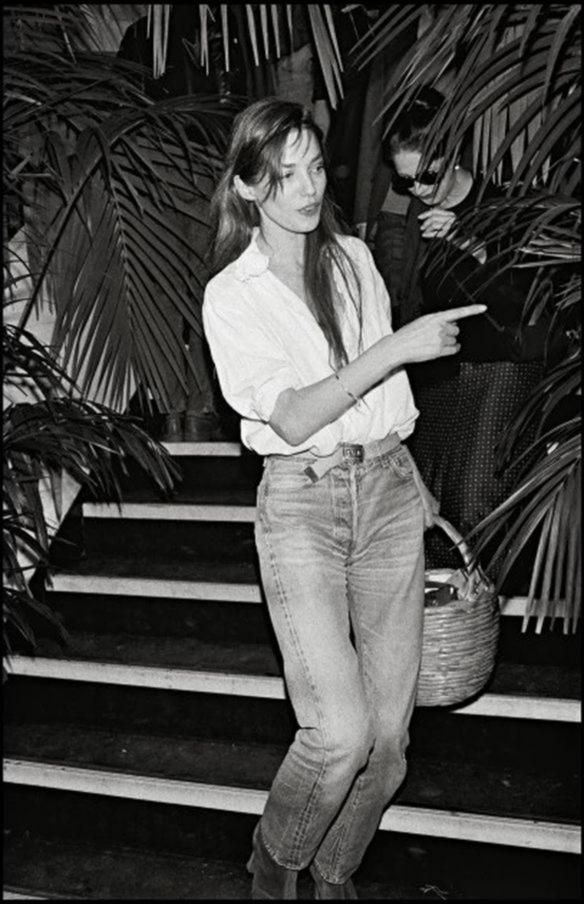 When it comes to French style, women do it best. French Girl Style is a fashion aesthetic centred on the conventional attire of French ladies, especially Parisians. It's not some fad that has come and gone, in fact, it dates back to the 1950s. It was reintroduced in 2014 and is still extensively covered in the mainstream media. The first wave of the French Girl aesthetic began around 1957 with the popularity of the "Beat" style worn by artists and poets, and lasted to the 1970s. Around 2014, a second wave of the French Girl aesthetic emerged with Vogue magazine publishing numerous pieces on the habits, food, makeup, and clothing that French women adore. Many of the pieces featured "secret tips" in addition to photographs of French models and actresses and of course, the classic French fashion houses. In contrast to the more American fixation with beauty obtained by layers of cosmetics, elaborate diets, and lengthy gym regimens, the emphasis was placed on the effortlessness of French Girl style.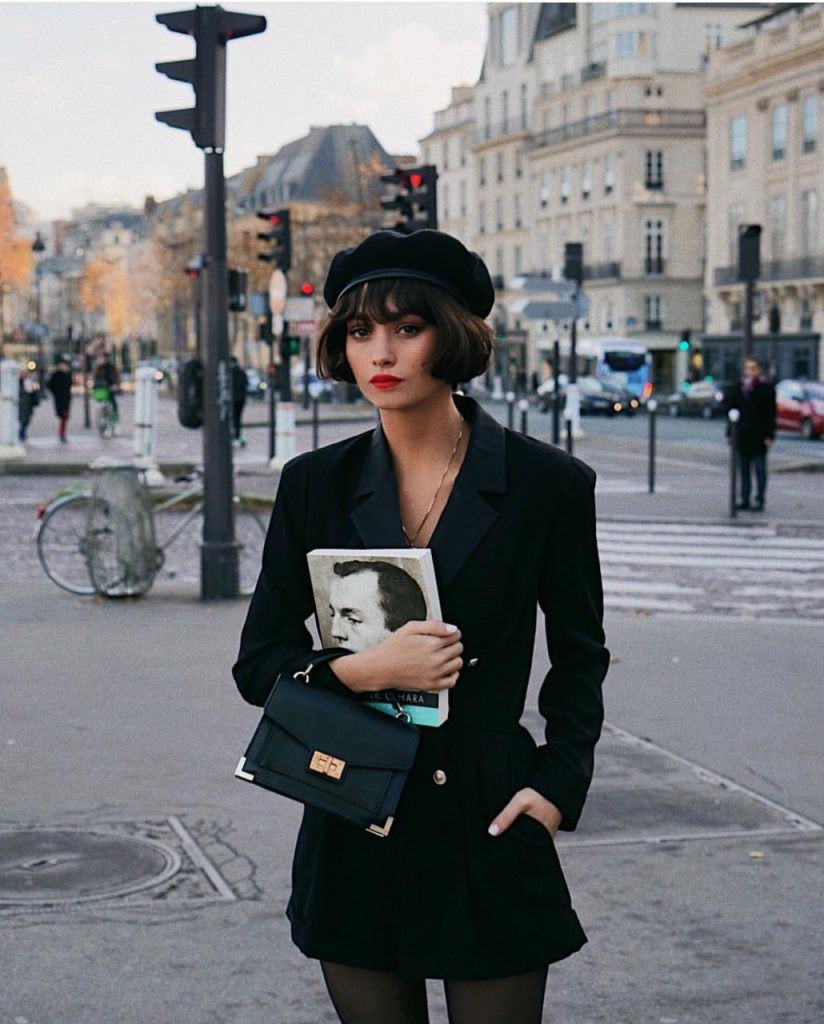 Many women have coined the term 'messy French girl' including Brigitte Bardot, Jane Birkin and most recently Taylor Lashae who still keeps the aesthetic current and ever-so chic. French women seems to have it all going on; the perfectly tousled, somewhat untidy hair, the no-makeup makeup, which usually includes a perfectly smoked-out eye, leaving many wonder did she sleep in her makeup after a wild night out, and an undone elegance in clothing selections that is both recognized and elusive. It is thought having a good skincare routine is key to achieving the 'messy french girl aesthetic'.
Brands that envision the Messy French Girl Aesthetic include Isabelle Marant, Gaâla, Sara Battaglia and Rouje.
Clothing items that are associated with the 'messy French girl'
Button -Down Shirts
A classic button-down shirt is one of the pillars of French fashion. You won't have to worry about getting dressed in the morning if you have a white (always a staple), blue, or striped button-down.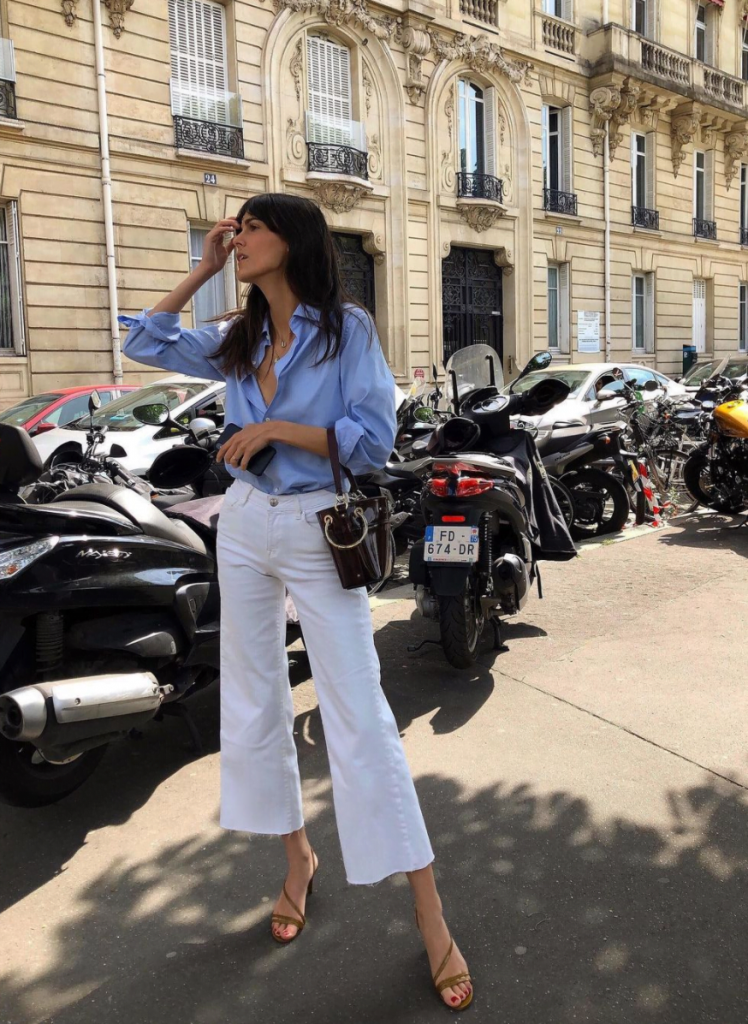 Straight Leg Jeans
Jeans are extremely popular among French ladies. Even though jeans can be uncomfortable for some, they wear them all the time. Skinny jeans aren't as popular as they once were, and have been replaced with a more a comfortable pair of straight leg high-rise jeans.
Tailored Blazer
The tailored blazer gives a chic and sophisticated upgrade to any outfit. Whether you prefer plaid, tweed, leather or a black blazer, the one thing for sure is you can pair it with anything.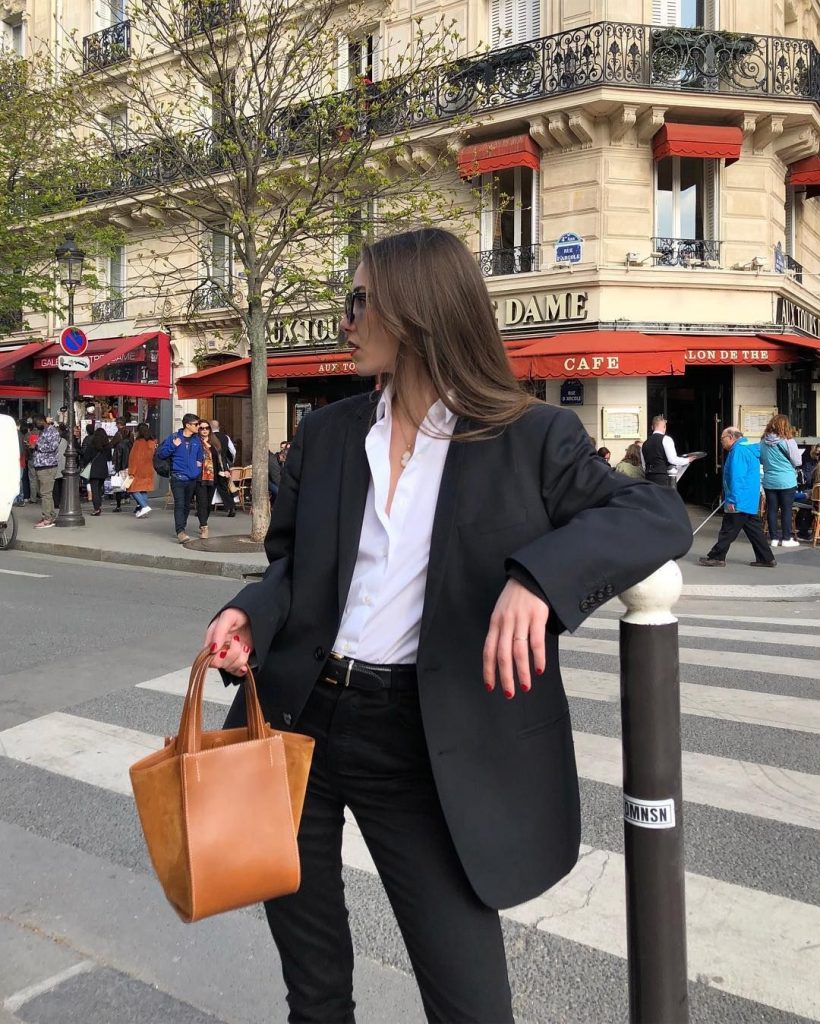 Leather Boots
The perfect pair of leather boots will take you from season to season. Whether you pair them with a trench coat in the winter or a silk dress in the summer, they will ignite intrigue with any outfit.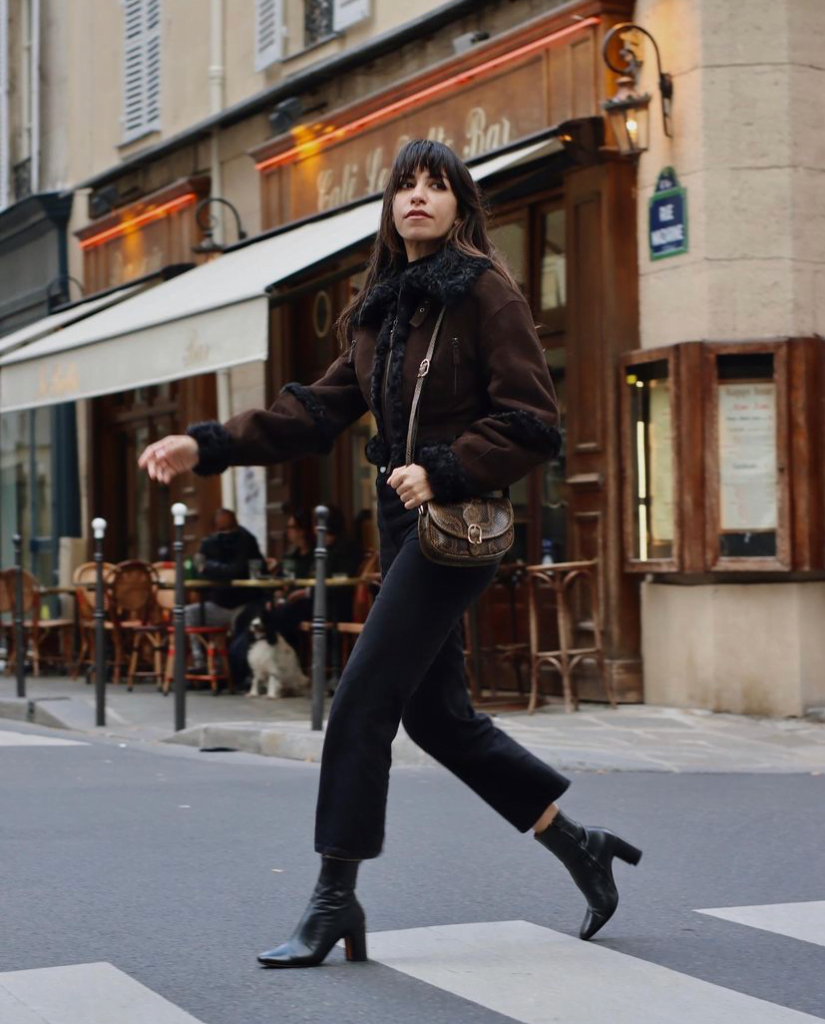 Leather Bag
Investing in a good quality leather bag is a staple for any wardrobe – all French women will tell you the same thing. Make sure you have a statement bag, because it can change the whole look of your outfits.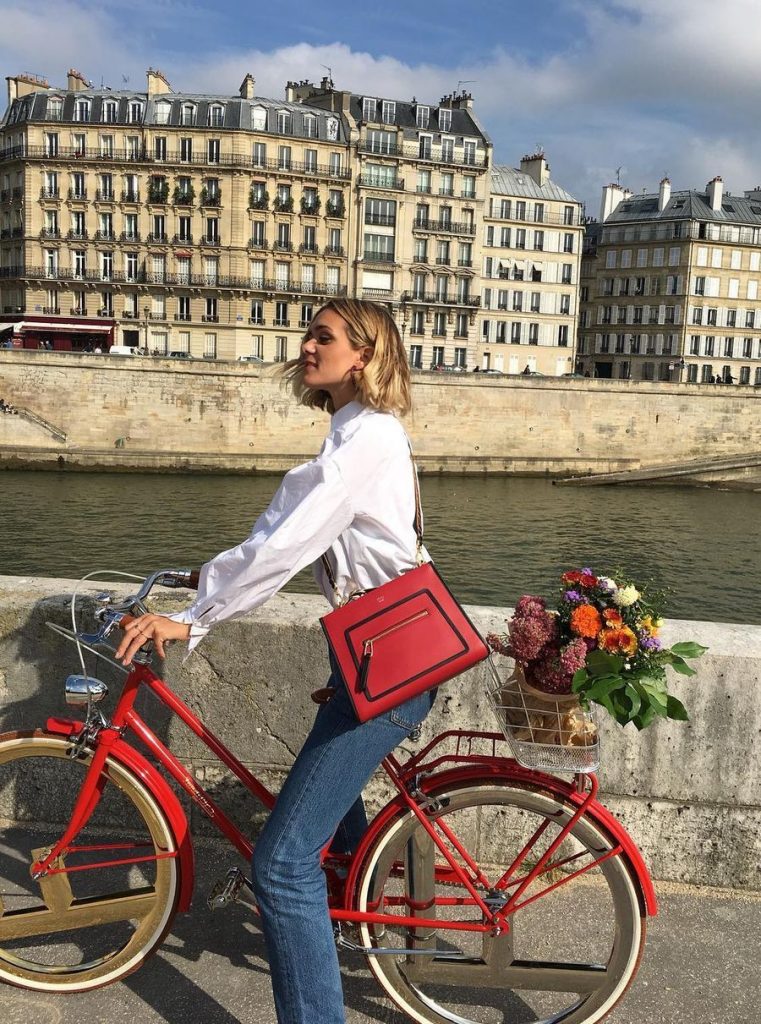 It is not necessary to spend a lot of money on your clothing to achieve the Messy French Girl Style. On the contrary, French women prefer to shop second-hand, vintage stores and purchase high-quality, long-lasting basics rather than investing in current trends. Here at The Look we believe having confidence in what you wear is most important and the rest will follow.