Met Gala 2023: "Karl Lagerfeld: a line of destruction?"
By Ellen Convery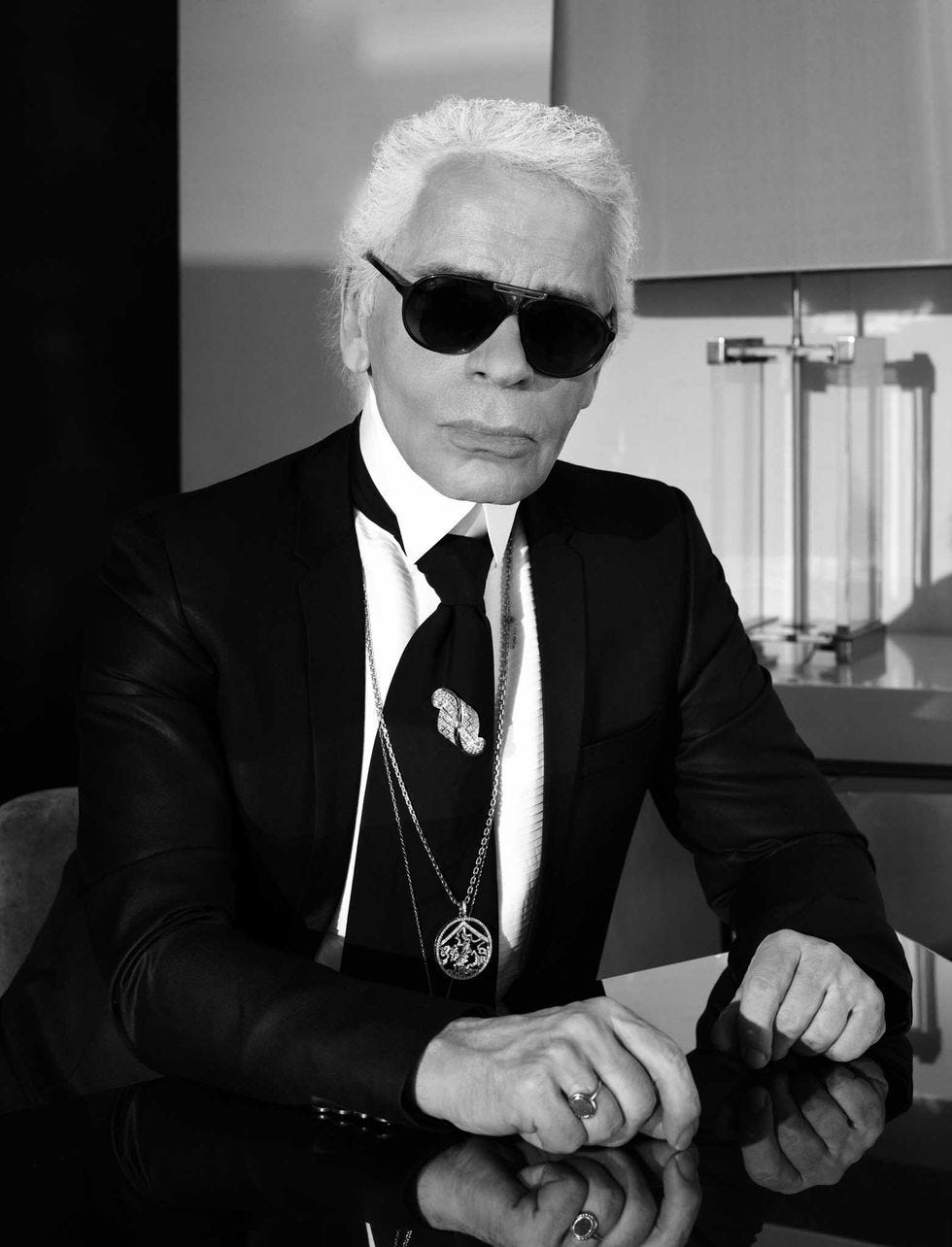 Just like that the first Monday of May has been and gone in a flash. Anna Wintour's annual Met Gala sees a plethora of celebrities and designers alike flaunt their designs and social status in the much mediatised event. Each year has a theme which launches a year long fashion exhibition in the Met Museum, New York. This year's theme paid tribute to the controversial yet much celebrated designer and former Chanel creative director, Karl Lagerfeld.
The event titled 'Karl Lagerfeld: a line of beauty' saw an array of celebrities honour the designer by wearing archived garments from Lagerfeld's long and lustrous career as a designer. Although his designs and career as a whole have been much celebrated, his political and personal views are not so illustrious. Lagerfeld was infamous for his tendentious views on homosexuality, his opposition to immigrants and his fatphobic comments. Which raises the question how somebody so notoriously offensive is being celebrated and put on a pedestal?
The fashion industry is notoriously cut throat however in recent years has seen progression in terms of inclusivity with more and more designers and fashion houses choosing to display their garments on models of different sizes and backgrounds, embracing diversity and contradicting the industry's damaging norms and messaging that in order to succeed within the fashion industry you had to be 'rail thin'.
Lagerfeld who passed away in February 2019, made no secret of his hatred and disapproval of women with a larger frame (those who were not stick thin) quoted once saying that "no one wants to see curvy women," and insinuating that fashion is the "healthiest motivation for losing weight." With such outrageous views it is a wonder why this year's met gala, which holds such an extensive line of celebrities with different body types, cultural backgrounds and sexual orientations, is centred around a man who's views oppose the progressions of the industry and contradict inclusivity within the industry. Extensive career aside, the views he held were extremely damaging and harmful, particularly to young, impressionable minds.
Aside from his fat-phobic comments, Lagerfeld, never shy of controversy, had no problem broadcasting his racist views, infamously shooting Claudia Schiffer in blackface for German publication Stern Fotografie in 2010. A man with such racist and odious behaviours should not be celebrated, especially in a generation where all body types are welcomed within an industry that previously promoted dangerous eating habits and diet cultures.
This year's theme begs the question of whether or not we can put aside the designer's outrageous and odious personal views for the sake of fashion? When considering the array of dangerous and damaging statements made by Lagerfeld, it is hard to appreciate the beauty of his career in fashion. There is no doubt that his work as a designer and creative director has been tainted by his personal views, therefore there is no reason why in this day and age someone like Karl Lagerfeld should be celebrated, as to do so reverses the industry's efforts to create an accepting and inclusive environment and to promote healthy standards for future generations.